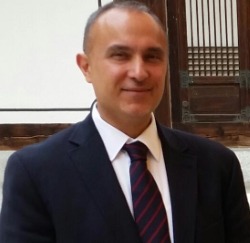 We interviewed Ahmad Mahdi, Managing Director of the AFM Group on the fast growth track that this family business has known over the past few years. Below a summary of this interview.
The AFM Group has known a very solid growth path with its airport business over the last couple of years, why is this?
Ahmed Mahdi: Over the past few years we have grown exponentially in our key markets and that is because our customers trust us to deliver on time, within budget and the best in class products and solutions.
We have extended our business considerably in the airport business over the past few years starting from the airside. We are proud to have an offering that covers the rest of the airport operations, from flight inspection services to all Air Traffic control solutions starting with the award winning ATC training offer from Entry Point North. We want to be seen as the key business partners of the airports we work with, which means being able to support any operational challenge with the best solutions that create more efficiency around the airport 
Our services business has also grown extensively so that we are cannot only deliver key components for every set up but also make sure to support all operational aspects.
The venture into other domains also means a new strategic move?
Ahmed Mahdi: Yes and no. Besides the airport business we have since long also been active in the Railways business through our sister company Mafrex. Mafrex has focused on providing all lighting solutions to Railway companies worldwide and started to expand in other Railway domains so that we now have a much more extensive offer. We want to be the key mobility partner for companies wanting to expand in the Middle East and beyond and the partner of choice for airports, railway companies but also the aviation industry and the maritime segment.
The maritime segment was for us a logic next step as the maritime segment has a lot of similarities to the airport one especially when it comes to the communication and lighting requirements but also docking and boarding solutions are very similar. We have been working for a long time on finding the right partners to complement our offer in all segments and are proud to be associated to some of the leading companies in each domain. At the same time we built out the expertise of our teams to extend their understanding of all segments and we hire new team members to complement our existing competence areas in all domains.
Should we see the AFM Group as a BOT (Build Operate Transfer) company?
Ahmed Mahdi: It's clear that we have evolved from a product supplier to a full service company, we want to make sure that customers have a choice. We can consult, build, project manage, deliver, install and maintain. This means that the responsibility lies with one company bringing together the best suppliers with our teams to deliver the full solution the customer needs. But if the customer wants just new docking systems for the aircraft parking area or a mooring solution for its port than we are more than happy to supply this. We offer customers the full range so they can select what best suits their needs and budgets. Since we are very active in large projects our focus is to remain a partner for years to come. Whatever the challenge, we can find the right solution.
Many thanks for this interview!
Ahmed Mahdi can be reached via ahmed@afm-group.net